JERSEY CITY, NJ – (August 12, 2021) – BetMGM announced today the launch of two titles in Michigan: Detroit Lions Blackjack and Roulette. Using the branding and colors of the historic football franchise, the games place players at their favorite tables inside an immersive three-dimensional rendering of a suite in Detroit's Ford Field. In September 2020, BetMGM became the Lions' first official sports betting partner.
"BetMGM is excited to expand its relationship with the Detroit Lions through these innovative table offerings in Michigan," said Oliver Bartlett, Director of Gaming, BetMGM. "Since Day One of operation there, our strategy of leveraging both in-house and exclusive content has resonated with players and we know that Lions fans across the state will jump at the chance to play blackjack and roulette 'at Ford Field.'"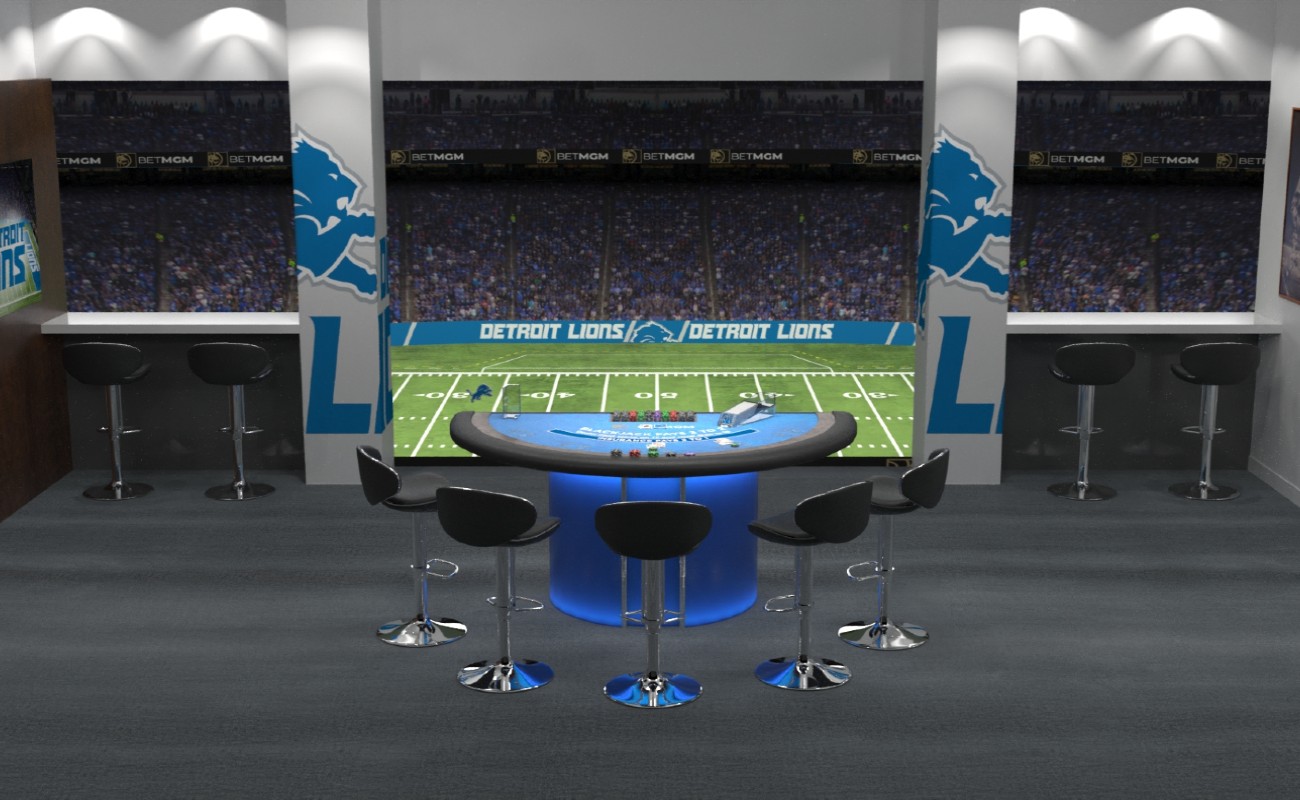 BetMGM's newest roulette variant is complete with realistic ball animations, section bets, and a full results statistical interface. Its blackjack counterpart allows the player to wager in up to five seats and includes two popular side bets: 21+3™ and Any Pair. Since both titles were developed by Evolution, BetMGM's live dealer partner in Michigan, each also features a 'go live' button – which whisks the player out of their seat, onto the field, and then directly into the live version of the game they were playing.
"Partnering with BetMGM has been a great experience, and the launch of Detroit Lions Blackjack and Roulette is another step forward in strengthening our relationship," said Jeff Millar, North America Commercial Director, Evolution. "We've had the pleasure of working with BetMGM to create something truly unique in the market with a great partner like the Lions. Players are going to love this branded experience, as it brings excitement and electricity to their doors."
Every month since its January 2021 launch, BetMGM Casino has been Michigan's market leader in iGaming. In June 2021 alone, the organization generated almost $34M in gross gaming revenue – leading to a 37.8% market share. As the estimated top online operator in the United States, BetMGM has reached a 28% national market share in its four states of operation.