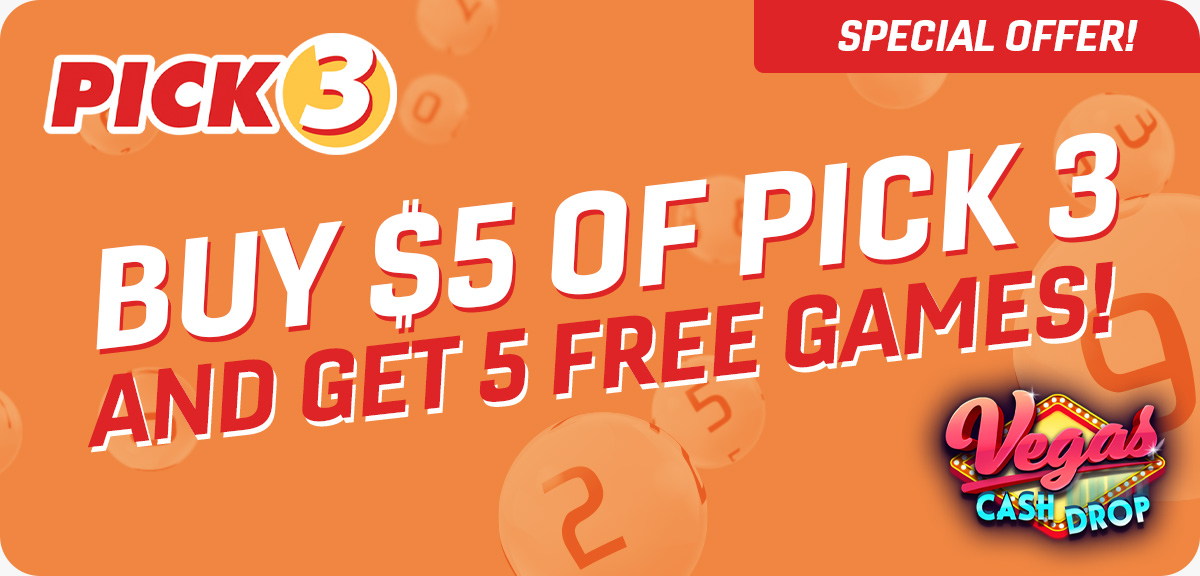 Pick 3 is a draw game that offers two chances every day to win up to $500, and it's now available to play online!
And, if you buy $5 or more of Pick 3 tickets online today, you'll get five free games of Vegas Cash Drop, our fabulous online instant game.*
Lucky numbers are everywhere, and now you can play Pick 3 from anywhere in Virginia.
And don't forget to get your first deposit bonus: