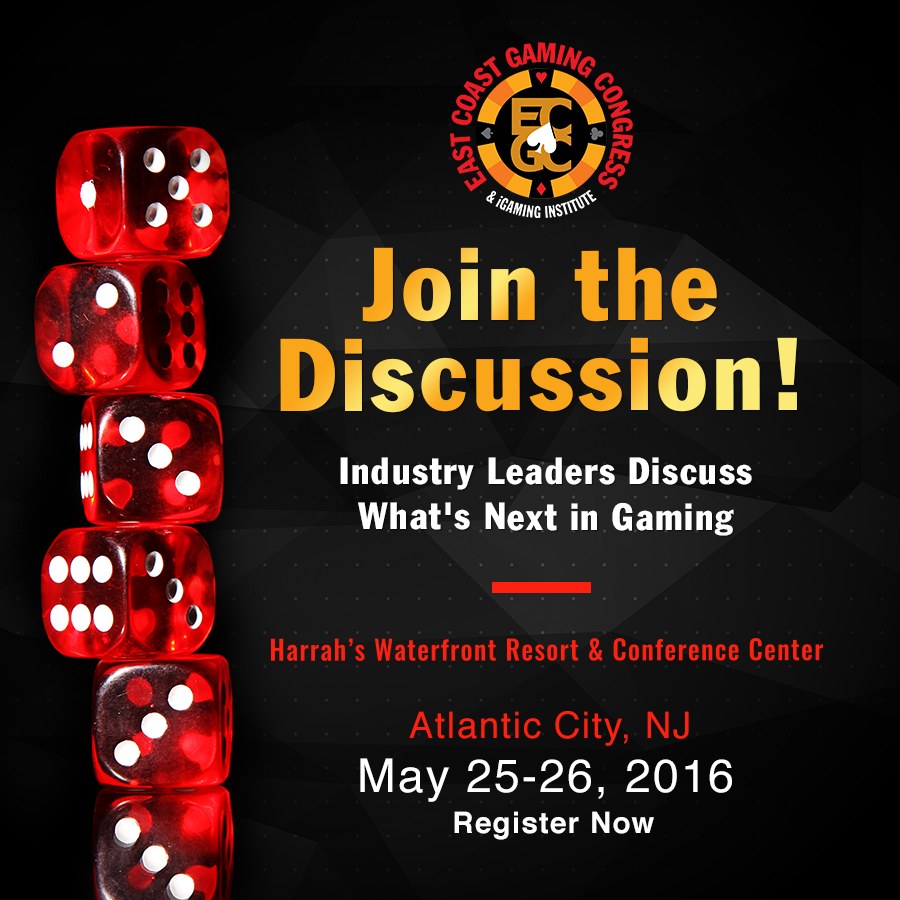 The 20th Annual East Coast Gaming Congress, the gaming industry's longest-running conference, will take place May 25-26, 2016, at Harrah's Resort Casino in Atlantic City, in their new Waterfront Conference Center. The event promises to be an essential forum for cross-pollinating and coordinating ideas regarding the future of online and land-based gaming.
"Conferences that focus solely on online will fall short, by definition," said Michael Pollock, managing director of Spectrum Gaming Group, which co-founded the East Coast Gaming Congress back in 1997. "Coming challenges require a coordinated, holistic approach, and our conference has risen to meet that challenge. That coordinated approach is simply the best way to address iGaming, land-based gaming and all other gaming-related issues."
Click the image above to go to the East Coast Gaming Congress website and register today!