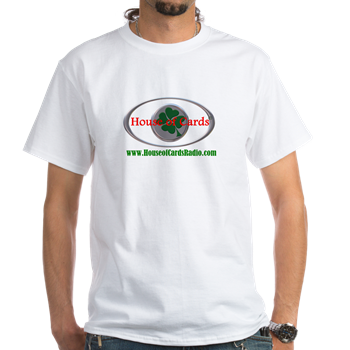 Order the special House of Cards® St. Paddy's Day t-shirt and any other product from our store and take 31.4% off your order for using promo code APPLEPI at checkout!
---
It's time for the 2017 edition of my annual Meadowlands Matters blog post for folks who enjoy entering the Super Bowl office "box pool" — because they know anyone can win a contest where the numbers are randomly assigned to entrants — but who feel left out of March Madness office bracket pools because they feel outclassed by diehard sports fan colleagues.
With this primer, you can fill out a competitive bracket for your office pool even if you can't name a single player participating in the tournament (heck, I do respectably well every year, and I don't watch much college basketball). If you have 50 or 100 people in your pool, obviously I can't promise you'll win by any means — if I could, I would be living large in Las Vegas.